Participate
The Space is a unique and atmospheric building, a great place for creativity and a link to the past in an area which has undergone extensive change. It's made into a warm, welcoming and vibrant theatre by the people who use it. Our artists, audience members, staff, volunteers, tutors and workshop participants all contribute to the lively, friendly and positive environment.
With our SpaceWorks participatory theatre company and our volunteer programme, there are always ways to get involved.
We're committed to providing opportunities for people to create, learn, share and grow. Interested in performing onstage or working behind the scenes? Looking for some experience in the arts? Find out more below!
SpaceWorks is our participatory project which provides theatre workshops and creative opportunities. Our aims are to bring people together and empower individuals through theatre.
SpaceWorks delivers workshops and production opportunities in a welcoming and supportive environment. Led by industry professionals, workshops guide participants through different theatre skills, whilst regular productions give members the chance to perform on stage or backstage.
At the heart of SpaceWorks is ensemble and friendship and we welcome anyone with an interest in theatre, whatever your age (we're currently only working with adults aged 18+), background or experience.
Our new term starts on Monday 25th September, it may be possible to join part way through a term. Once you've registered we'll contact you to let you know.
You can download a SpaceWorks Registration Form here and return it to us by e-mail here.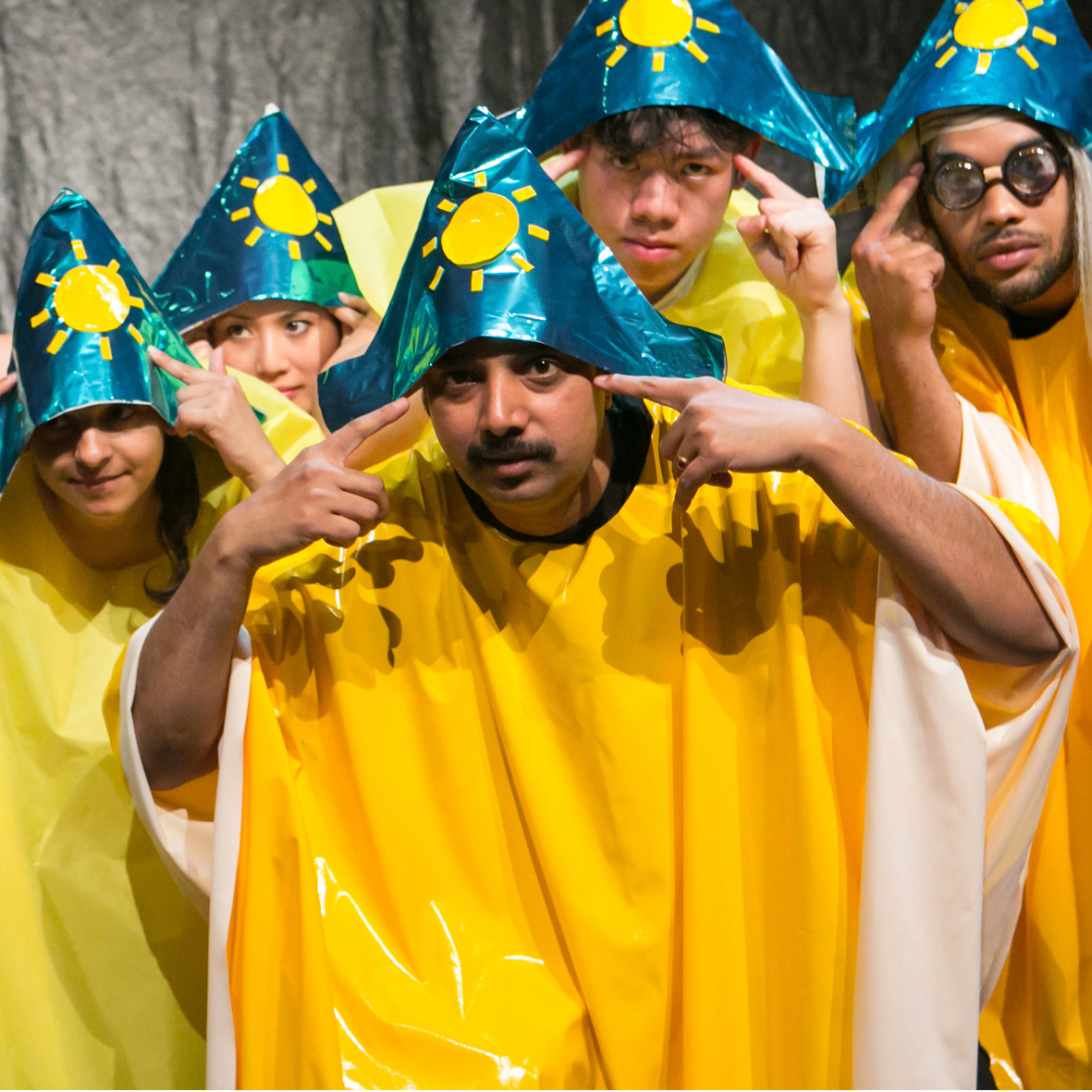 Volunteers make a tangible difference to the work that we do. As a registered charity, with a small management team, the Space relies on the work of volunteers to provide support in a wide range of areas.
We offer flexible shifts, training, free tickets and a discount on food from Hubbub cafe/bar. We aim to gear the tasks you perform to match the experience you wish to acquire.
Volunteers can get involved in production, event and venue management, box office, participation, audience development, fundraising and arts administration.
We are looking for enthusiastic and willing individuals with good communication skills and a passion for theatre and the arts.
For more information about volunteering at the Space contact Adam or call 020 7515 7799.